Neoprene Woven Tote Bag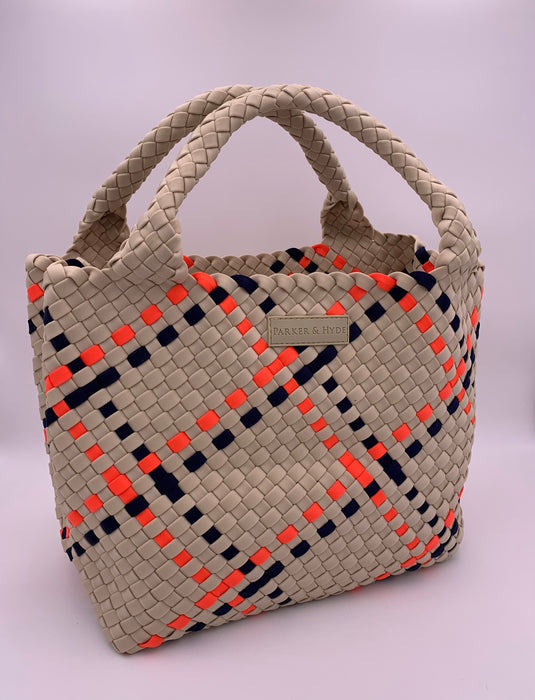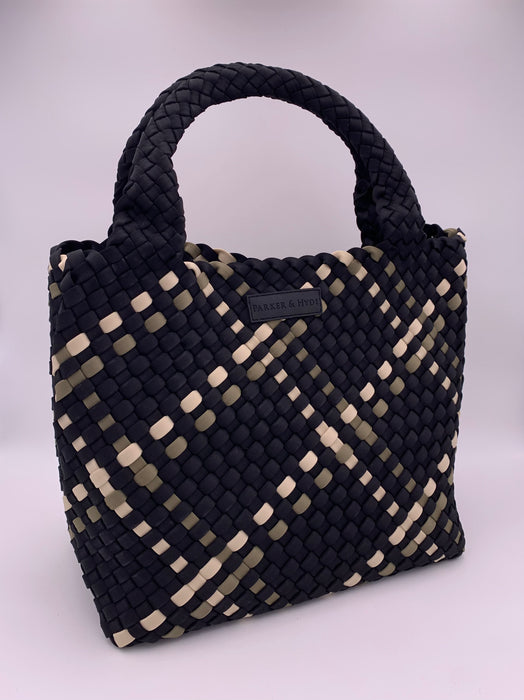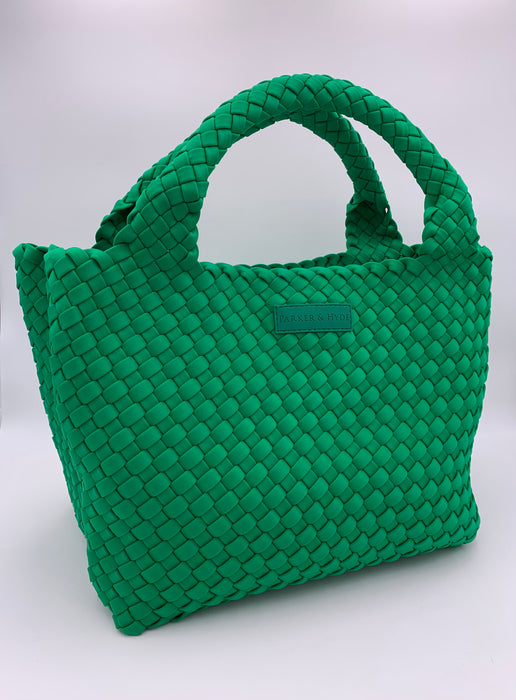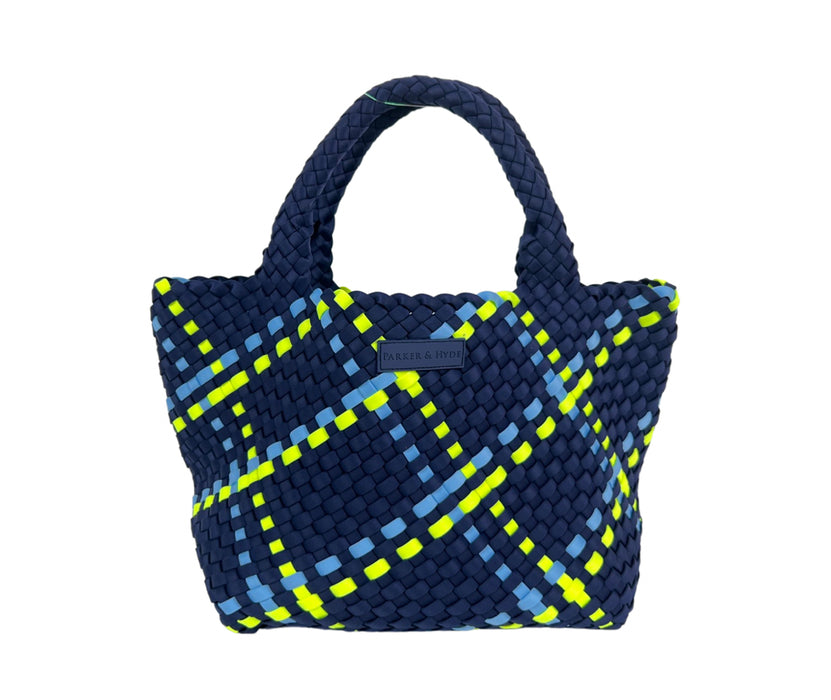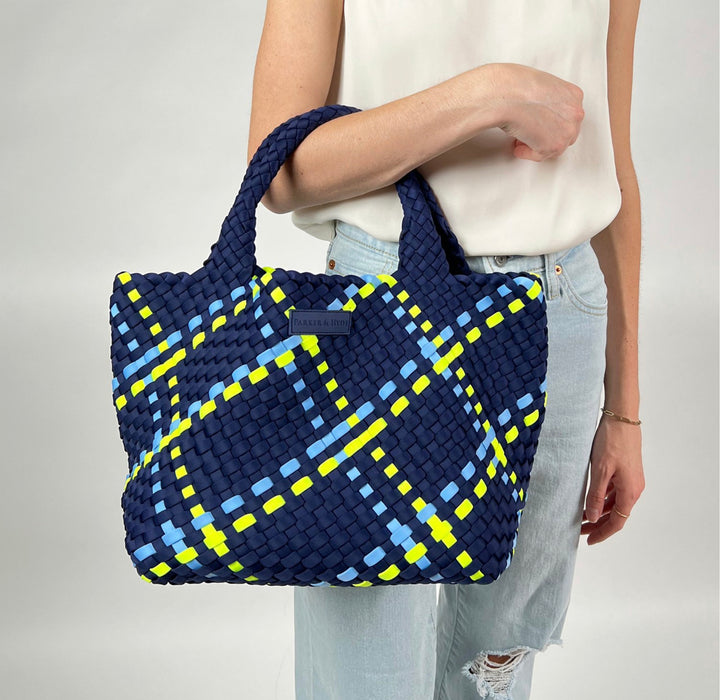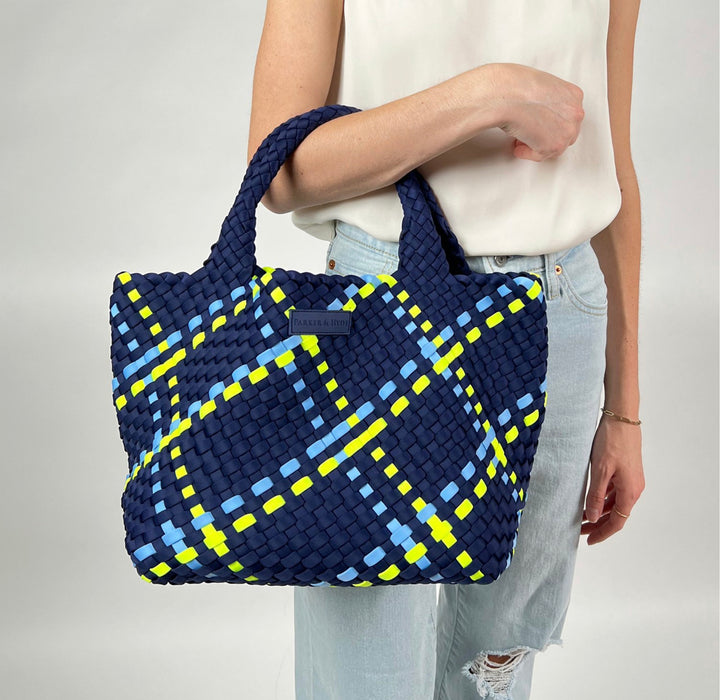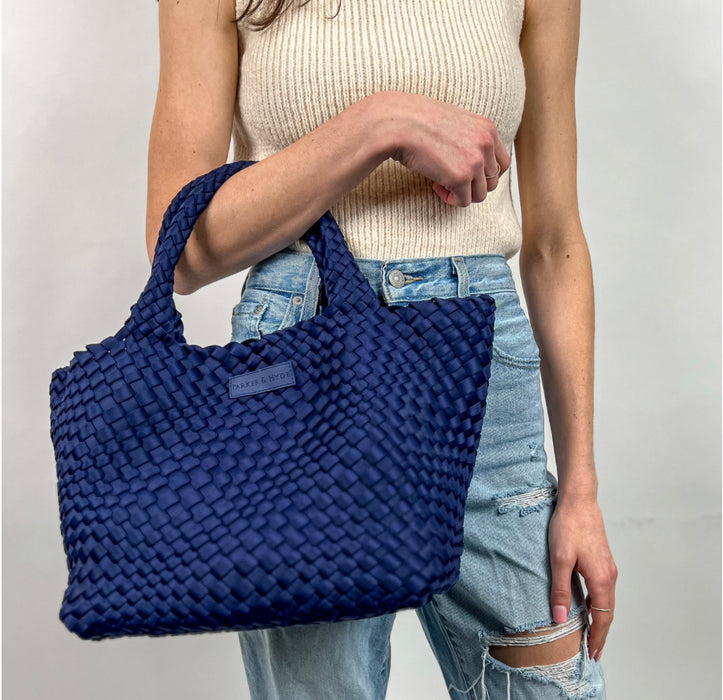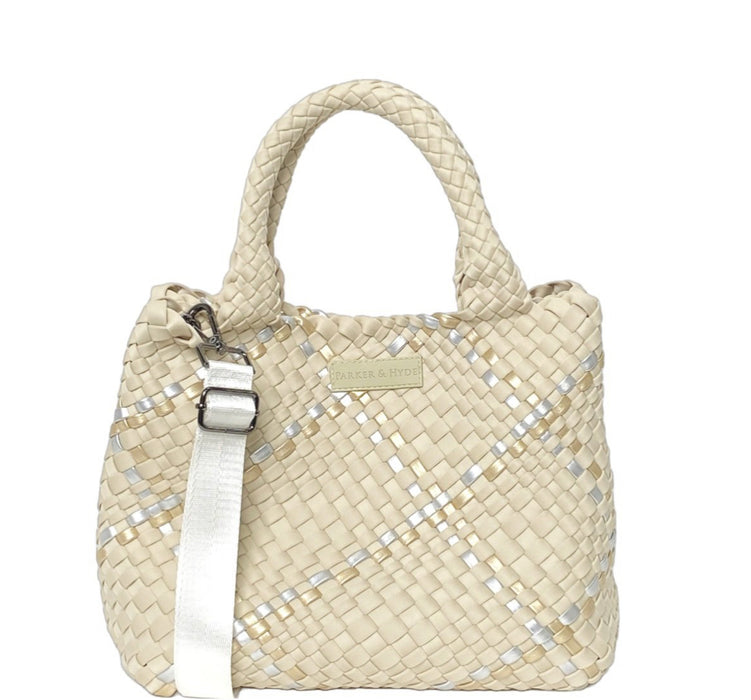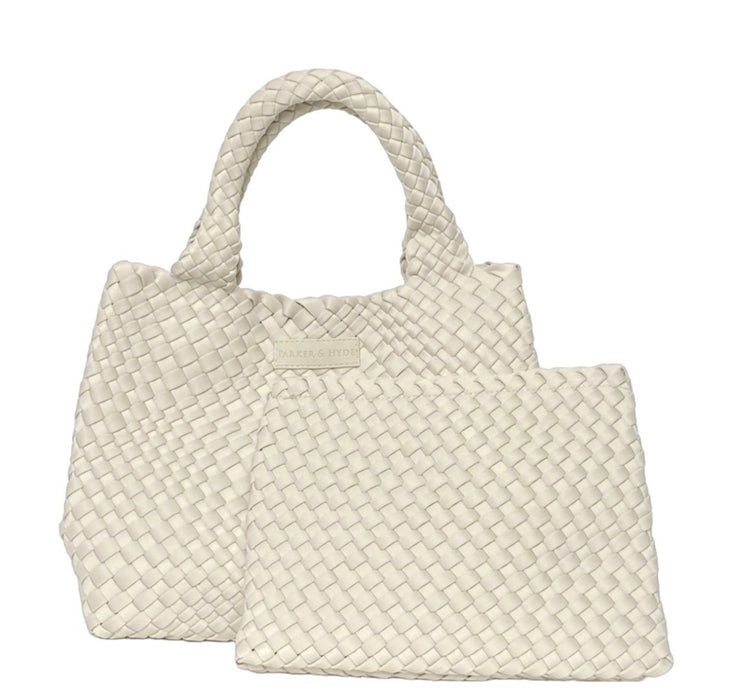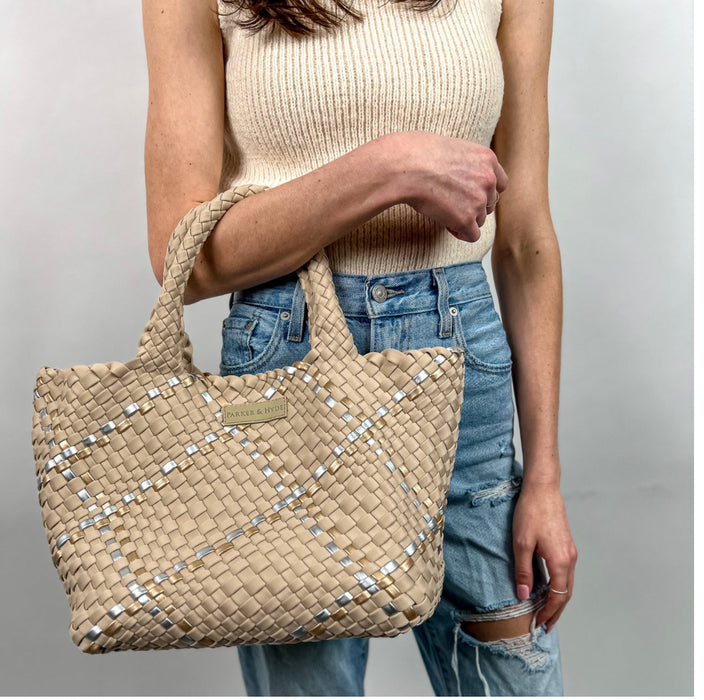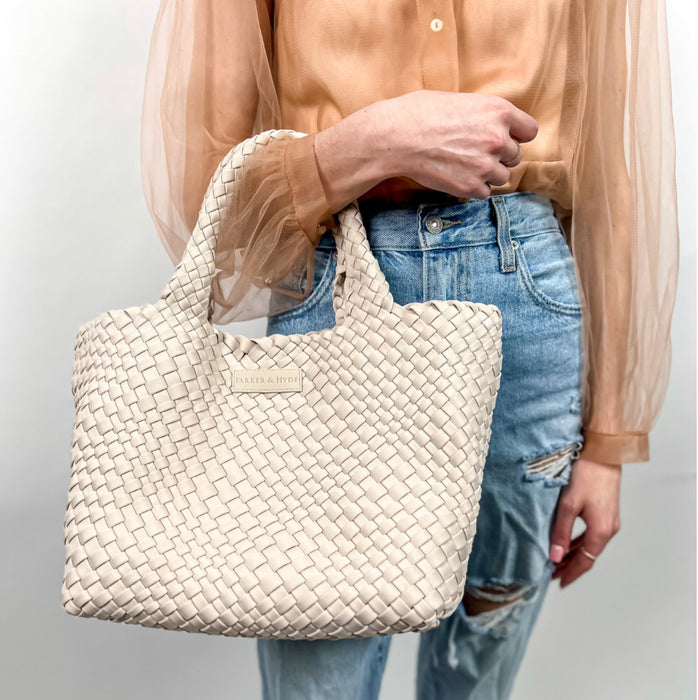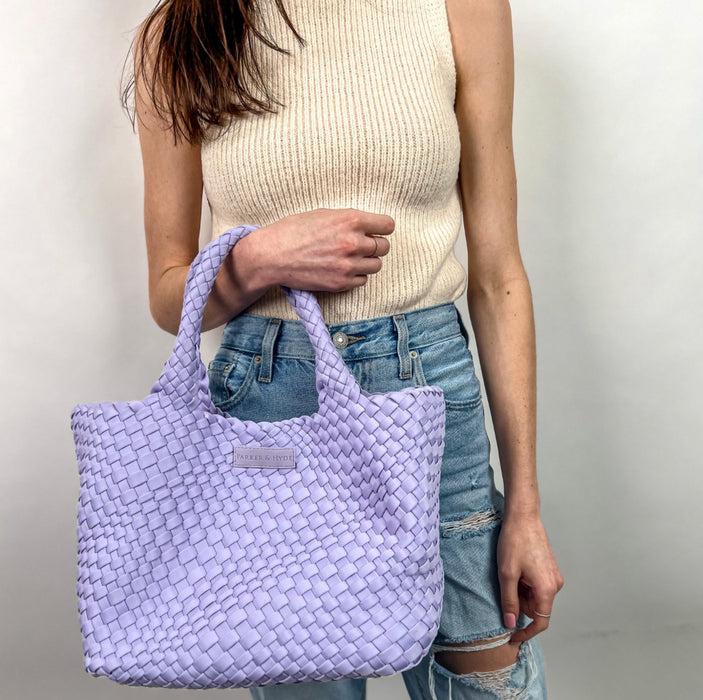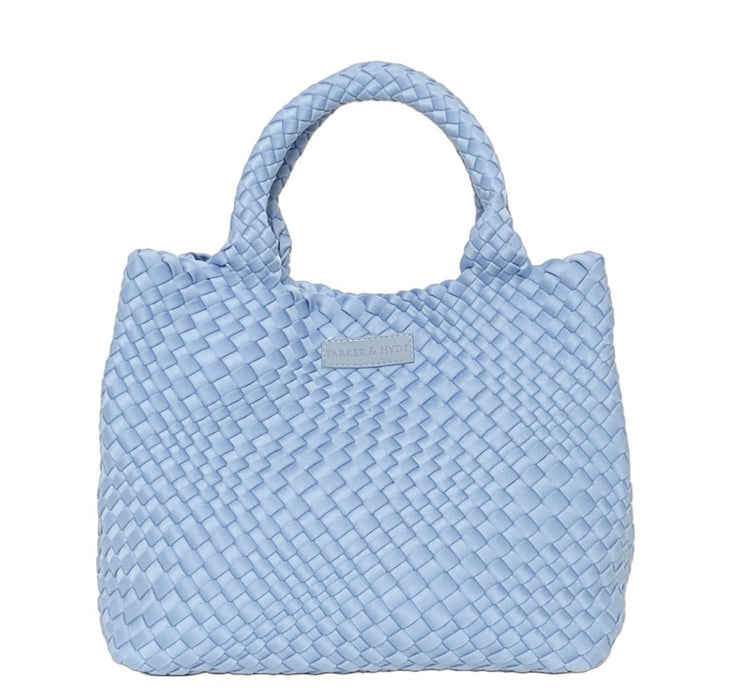 The Woven Tote was designed for the on-the-go lifestyle, ready to withstand all that life throws at you! This versatile tote is made with Lycra, similar to our classic Neoprene material. It is lightweight, durable and easy to clean! All totes are hand-woven to ensure durability and pristine quality. Whether you're heading to the beach, office, gym or a fun girls brunch, the woven tote provides a classic and timeless piece ready for all seasons!
Each tote comes with a silk lined woven clutch, with a zipper closure.
Dimensions: 18" L x 7.5" W x 10" H