April 12, 2021
How To Order One-Of-A-Kind Jewelry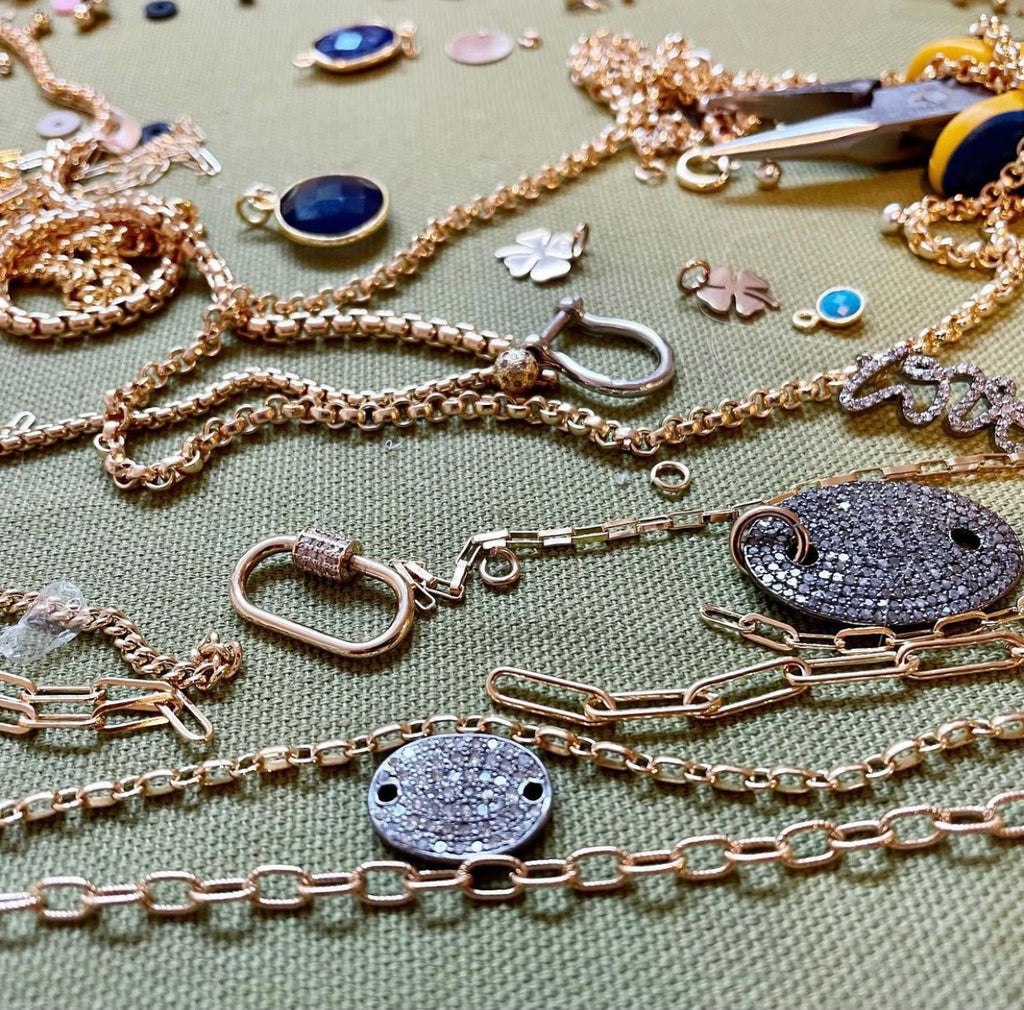 Jewelry has the special power to make us feel beautiful and loved. A piece of jewelry might remind you of your grandmother, your significant other, a vacation, a graduation, a birthday, or some other cherished life moment. At Hamilton Grace Designs, we want to make your jewelry dreams come true. We offer custom orders because we want the jewelry that you wear or gift to be one of a kind and uniquely you. Whether it is a treat yourself moment or a gift for a loved one, it is an honor to offer you handcrafted jewelry for life's milestones. Here are all the answers you need about ordering custom necklaces with Hamilton Grace Designs. 
How can I order custom jewelry?
Ordering custom is simple. Search for our "Order Custom" product or click here. Pick your chain style, metal, and length first and then the fun part begins! We offer over 35 different charms to be paired with your necklace chain. The possibilities are endless! All charms can be taken on and off of the chain as you wish so you can match your necklace to your outfit everyday. If you are ordering multiple custom pieces, please note which charms go with which chains in the check out notes. Have fun!
P.S. Not looking for a fully customizable experience? Browse our custom jewelry collection for our Hamilton Grace Designs favorites. These pieces can be customized by monogram or color but provide a bit more structure. 
How long will it take to handcraft?
Beautiful things take time! All of our jewelry is handcrafted and our custom pieces are made to order. Please allow about 7 business days before your handcrafted necklace is shipped. 
Do you offer monogram charms? 
Yes! We offer a variety of charms to cover everyone's unique style. The round disc charm, heart charm, and dog tag charm all can be monogrammed. Simply click on the charm and enter your special monogram and preferred font. 
How much does it cost?
The cost of your custom piece will be calculated for you as you are picking chains and charms. 
If you are still left with questions about ordering one-of-a-kind jewelry with us, please head over to @hamiltongracedesigns on Instagram and send us a DM! We would love to help.  
xoxo,
The Hamilton Grace Designs Team